March 15, 2022 – An Evening with Best-Selling Author Mitch Albom
September 22, 2021
An Evening with Best-Selling Author Mitch Albom
On March 15, 2022, we will welcome internationally renowned and best-selling author Mitch Albom for our Conversations about Healthy Communities series. In this speaker series we invite both local and national celebrities to join us in a conversation and explore the nature and nurture of healthy communities and learn from their personal and professional experiences.
During this one-night special event we will learn about Mr. Albom's personal and professional experiences and explore his vision of a healthy community. We will discuss the challenges he has witnessed as communities have worked toward healthier more empowering cultures and his thoughts on how communities in Central Pennsylvania and beyond can strive to create environments where all can thrive.
Healthy Communities: An Evening with Mitch Albom will be held at St. Paul's Episcopal Church, 304 Locust St., Columbia from 7:30-8:30 p.m. The conversation will be followed by a book signing. Tickets are also available for an optional VIP reception starting at 5:30 p.m. at the beautiful and newly renovated Columbia Market House, 15 S 3rd St., Columbia. VIP guests will enjoy the culinary stylings of Gypsy Kitchen and a pre-lecture appearance from Mr. Albom.
Mitch Albom is an internationally renowned and best-selling author, journalist, screenwriter, playwright, radio and television broadcaster and musician. His books have collectively sold more than 40 million copies worldwide; have been published in 49 territories and in 47 languages around the world; and have been made into Emmy Award-winning and critically-acclaimed television movies.
Thank you to our Presenting Sponsors The Steinman Foundation and the Lancaster County Local  Journalism Fund for their partnership!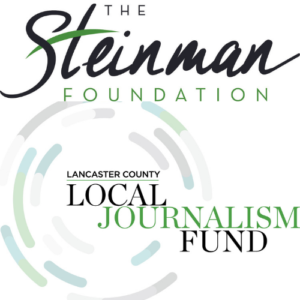 Event Details
March 15, 2022, 7:30 PM
St. Paul's Episcopal Church, 340 Locust St, Columbia, PA 17512
Optional VIP Reception at Columbia Market House at 5:30 PM
For more information and to purchase tickets please visit Eventbrite.