Our commitment to the health and well-being of the Lancaster Community began with the arrivals of Sr. Eusebis Scheivert and Sr. Genevieve Wolpert in 1883. These two inspirational women religious from the Sisters of St. Francis of Philadelphia arrived with a clear mission to care for the sick and vulnerable in Lancaster, Pennsylvania. Arriving with $2.58, two apples and their strong faith, the Sisters founded the first hospital in Lancaster County – St. Joseph Hospital. Never shying away from doing what is difficult, the legacy and passion of the Sisters and their journey to improve the health of our local community continues to fuel the work and the direction of CHI St. Joseph Children's Health.
The embodiment of Catholic Health Initiatives commitment to the creation of healthy communities across the United States of America, CHI St. Joseph Children's Health formed as the result of the sale of St. Joseph Hospital and is the next incarnation of the Sisters' mission to constantly evolve, never resting in their pursuit to improve the health of the Lancaster Community.
Today, the work and programs of CHI St. Joseph Children's Health embodies the next steps in community health. Our programs and services positively impact the health of children and families by deploying a host of tactics and strategies. Each of our programs and services strive to bring health care and the concept of health into the community and to bring the same out from within the walls of hospitals and physician offices.
Listening to and working in partnership with individuals and organizations in the local community, we strive to develop and to facilitate the creation of community-based programming and services – both clinical and psychosocial in nature – that keenly focus on cultivating healthier behaviors, eliminating barriers to improved health, preventing illness and fostering opportunity for children and families throughout the Lancaster Community.
News & Events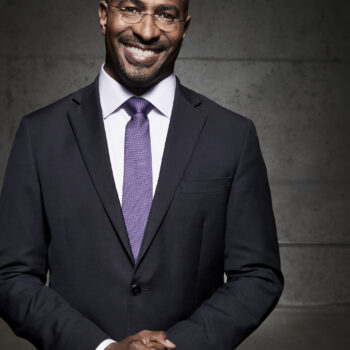 Van Jones Joins the Conversation – April 25, 2023