Expanding Quality Education Options for our Community
Education and health are integrally linked. When interwoven strategically, they can positively transform the lives of children and their families, and lift our entire community.
The Mary Francis Bachmann School including grades 1 through grades 12 will be located at the former Dominican Monastery and is a critical extension of the larger child development and family-focused continuum of services offered by CHI St. Joseph Children's Health. The school will focus on fostering children's resilience through an approach to education that prioritizes the impact of essential and healthy adult-child relationships as a cornerstone for children to learn how to stand in their own power and thrive as adults.
The Vision for the School
The Mary Francis Bachmann School which will open to students in the fall of 2023 will become an extension of the educational experiences offered at the St. John Neumann School for Children and Families in Columbia. The Neumann School currently serves children ages six weeks through kindergarten, and provides families in our community with a holistic, integrated education option.
Below you will find further details about the school.
Educate up to 280 children in grade 1 through grade 12 each year from across our community.
Located in Manheim Township on an education campus to be created at the site of the current Monastery of the Immaculate Heart.
The school's approach to education will be informed by elements of Waldorf  educational philosophies and our Catholic Faith both of which foster critical thinking and a strong sense of community through a focus on language, music, and other forms of expression in addition to traditional subjects like math, science, social studies, English and literature, all of which are introduced in a developmentally appropriate manner.
Students and families of the School at the Monastery will build meaningful relationships with teachers and administrators designed to support the academic and social-emotional development of children and as a key strategy to mitigate and eliminate Adverse Childhood Experiences (ACEs), which often result in poorer health outcomes for individuals throughout their lifetimes.
While the school will steward community-minded values, it will not provide religious instruction. Rather, families will be encouraged to discover their own unique path in service to the world.
Tuition will be based on an equitable tuition system that strives to create access for all who desire to participate, creating access opportunities across our community.
The Opportunity for Our Community
Through the creation of the Franciscan School System, which will include the St. John Neumann School for Children and Families, the Mary Francis Bachmann School and a dedicated teacher training program, CHI St. Joseph Children's Health will deliver a relationship-based education experience that:
Promotes the development of strong, meaningful and lasting relationships between trustworthy adults and children.
Fosters impactful family support structures, programs and learning opportunities that provide students with the skills and experiences needed to thrive. In addition, the System offers a trusted partner for families and their children to walk alongside throughout their life journeys.
The creation of the school is the next critical aspect of CHI St. Joseph Children's Health's 2022-2026 Strategic Plan, which includes a focus on supporting our community's educational needs as a foundational aspect of building healthier communities.
Stay Connected for Updates
We look forward to sharing more information with the community as this exciting opportunity for our community moves forward.
We invite you to complete the form below to request additional information and sign up to receive ongoing updates.
News & Events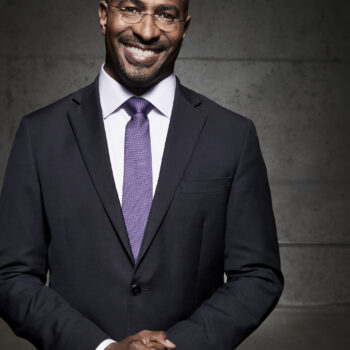 Van Jones Joins the Conversation – April 25, 2023